MOVEMENT CHURCH
SUNDAYS // 10AM
2204 N Hillcrest Parkway, Altoona, WI 54720
Discover
FIND OUT HOW YOU CAN GET INVOLVED
GENEROSITY
Generosity is our privilege because Jesus was first generous towards us.
The Gospel is focused on the generosity of God. Jesus said, "For God so loved the world that He gave His one and only Son." Generosity is a call to imitate Jesus because Jesus was first generous towards us. Join with the vision of Movement Church to make an impact in the Chippewa Valley.   We're so grateful for every one of our Movement partners and believe that the best is yet to come!
GIVE ONLINE
Simple and secure. Give a single gift, or schedule recurring giving using your checking account, debit, or credit card.
Give an amount
SEND A CHECK
Make checks payable to:

MOVEMENT CHURCH
P.O. Box 723
Eau Claire, WI 54702
Kids on the Move
There is so much fun to be had at Kids on the Move. We offer a safe, fun and age-appropriate environment for kids to learn about God. We want your kids to grow up loving to go to church, so we make Kids on the Move a place where every child has fun while learning about the Bible, God and his house!
We offer Kids on the Move for children ages 6m-11y old.
Check-in opens 20 minutes prior to each service.
Anyone serving in Kids on the Move are background checked, interviewed, and trained in their specific area!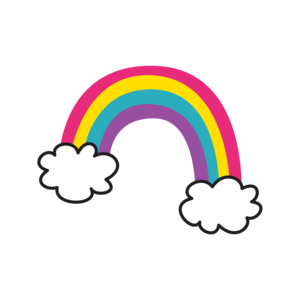 INFANTS (3m-2y)
Your infants will experience a time of structured activities designed to cover the basics of human development and fine motor skills. As your child grows, acclimation is introduced to encourage healthy development.
3y-11y
Our older children will learn more about the Bible, how to truly appreciate and love God's word, and begin to comprehend the power of His word! Our goal in this class is that they will gain a sense of their purpose and learn how to share God's love with people! We use the Gospel Project Curriculum for this age group!
Check-In
VISIT FOR THE FIRST TIMEOn your first visit, look for the Kids on the Move Check-In area. You'll be greeted by smiling Kids Volunteer eager to meet your family. We'll be there every step of the way to get your kids checked in. Because we value safety, we'll need some information during this check-in time, including: family member's name and birthday, child's name and birthday, home address, email address, phone number, and any special instructions (allergies, etc.). Please allow 10 minutes for this.
About the Wesleyan Church
Wesleyans believe in one God, who is Father, Son and Holy Spirit, and the Savior of all who put their faith in him alone for eternal life.
We believe that those who are made new in Christ are called to be holy in character and conduct and can only live this way by being filled with the Lord's Spirit.
We believe in the Bible and its sufficiency to establish our faith and conduct.
We believe God wills for people everywhere to know him and be made new in Christ.
We believe that the purpose of the Church is to worship God in spirit and in truth, and to reach a lost and fallen world with the gospel of Jesus Christ through its worship, witness and loving deeds.
These terms describe the "soul of the Church":
Biblical authority, Christlikeness, Disciple Making, Local Church-Centered, Servant Leadership